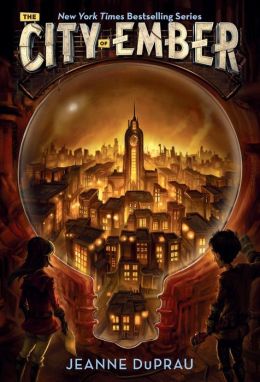 Publisher:

Random House Children's Books

Released:

May 13, 2003

Source:

Mine

Pages:

288
Description:
In the year 241, twelve-year-old Lina trades jobs on Assignment Day to be a Messenger to run to new places in her decaying but beloved city, perhaps even to glimpse Unknown Regions.
My Review:
I got this book from my Mom for Christmas when I was twelve, and I've loved it since. Every so often, I pull it out and reread it, and it's still amazing. I recently got the movie adaptation, so I decided to read it again before watching, just to refresh my memory.
I still remember that Christmas. This book looked so cool, and I tucked myself away in the playroom in my grandma's house and read the whole thing that day.
The characters are real, the story (though strange) is oddly believable, and this book sticks with you. I'd recommend it to anyone and everyone.
I guess now I finally have to get around to watching the movie, and maybe to reading the sequels.